By Sarah Fader
I've always wanted a superpower. Today I found out that I actually have one.
It all started when I realized I was thirsty. I went into a local bakery and spotted an Honest Ade Cranberry Lemonade. Immediately, I started salivating. I knew I needed it. I hadn't even handed the money to the cashier. I couldn't wait.
I cracked open the beverage and before I knew it it was gone in three sips. I have this to say about you, Honest Ade: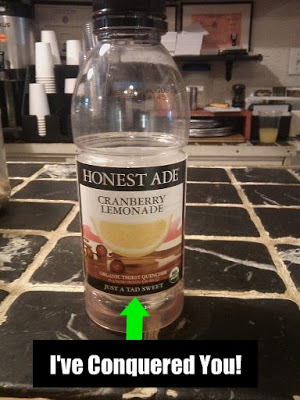 Apparently I can destroy beverages.
I'm a pregnant superhero.
Now I wanna know, what superpower do you have?
Sarah Fader records anecdotes from her daily life at at Old School New School Mom. She also currently runs blog workshops for elementary school children in New York City and provides freelance transcription services for major television networks, in between running after a two year old.