by Rachel
I think that we should have Mommy Scouts.
You know, where we get to earn Merit Badges as we experience facets or overcome obstacles of Mommyhood. Because admit it – we're all proud of what we've overcome in this crazy job, and we like wearing them like honors on our sleeves anyway, so we might as well have the pretty stitched badges.
Maybe we could sew them on our diaper bags.
Or sew them over the baby puke spots on our shirts.
When you first have a baby, you start out as a Brownie. Which is quite aptly named, as brownies are crucial in making it through those first sleepless weeks.
Then, as you earn your Mommy Merit Badges, you get to graduate to Mommy Scouts.
You finally achieve greatness and get to be an Eagle Scout when you are a Grandmother.
Some of the merit badges that I personally have earned would include:
I survived selling our house and moving with a baby Merit Badge: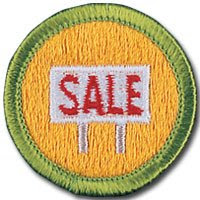 My toddler ate a ladybug and lived through it Merit Badge: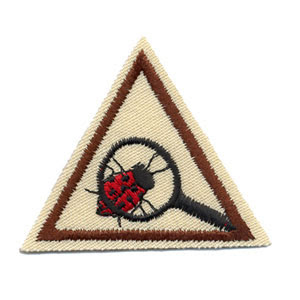 I made it through an Emergency Room visit (or two) with my toddler in tow: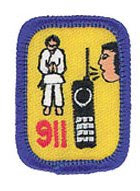 I let my toddler fingerpaint and I actually enjoyed it Merit Badge: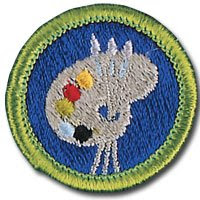 I make fresh veggie juice for my toddler and have conned her into liking it taught her to like it Merit Badge: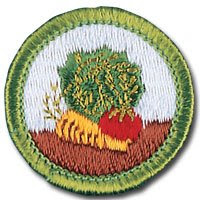 And yes, I know that I earned this one while I was still pregnant (would that be Daisy Scouts?), but I claim it anyway!! I survived a squirrel eating through the wall of my shower and the ceiling of my bedroom Merit Badge: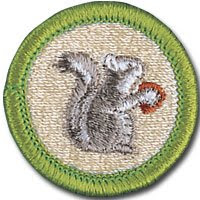 Here are some of the badges my friends have earned:
Jennifer actually earned the I successfully performed the Heimlich maneuver on my baby Merit Badge: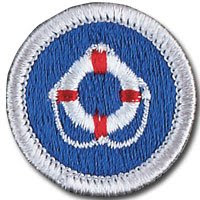 Deidre earned the I adopted internationally Merit Badge: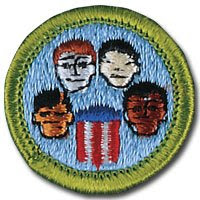 Ashley just earned her My Toddler Got a Weeklong Stomach Virus Merit Badge: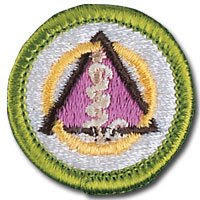 I really hope I never get that one.
My friend Barkley is currently working toward getting her Let him cry it out so that he will sleep through the night Merit Badge: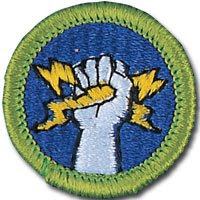 I think all of us Mommies shiver in remembrance of earning that one.
Some other Merit Badges to be earned:
I taught my child to read and write without losing my mind Merit Badge: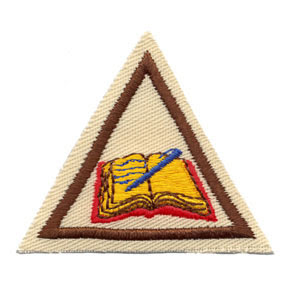 I taught my child to say "Please" and "Thank You" Merit Badge: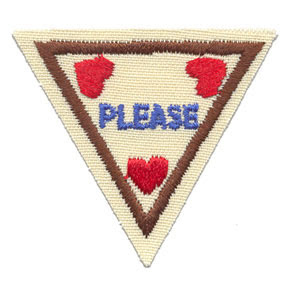 My child is the one in the nursery that every one always talks about – and not in a good way – Merit Badge: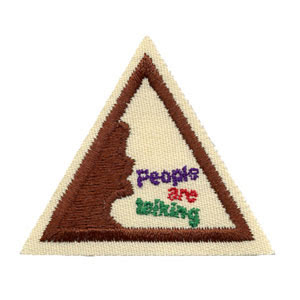 I survived my child being in the band Merit Badge: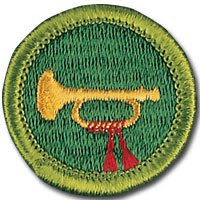 Homeschooling Merit Badge: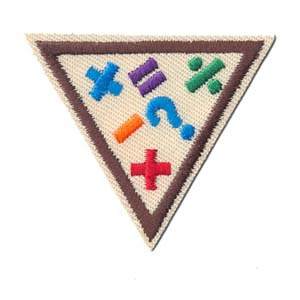 I lost all my baby weight and fit back into my little black dress Merit Badge: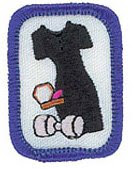 I can understand what my toddler is saying Merit Badge: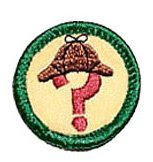 Which, by the way, you get another one of these if you ever get to the point of understanding what your teenager is saying.
Surviving a Blended Family Merit Badge: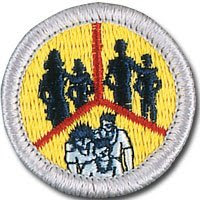 I have a drama queen daughter (or son, as Scouts are always politically correct) Merit Badge: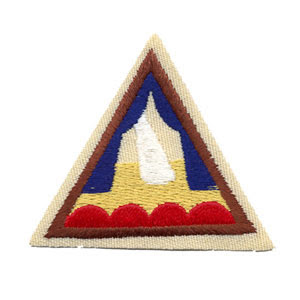 Tent Camping with kids Merit Badge (which only applies in a one room tent):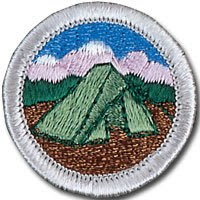 I took my child to big church Merit Badge: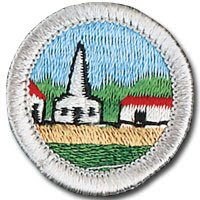 I endured the glares of all other passengers and took a baby on a plane Merit Badge: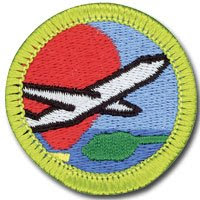 I survived organized sports Merit Badge: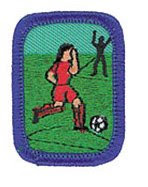 (You get a golden one if you survived organized sports with more than one child at a time.)
And one no one looks forward to getting,
I didn't kill my daughter's first boyfriend Merit Badge:

So how about you? What Merit Badges have you earned? What Merit Badges would you add to Mommy Scouts?
This post was originally published on February 20, 2009 at Grasping For Objectivity in My Subjective Life.
When she isn't too busy daydreaming up ways to get more positive affirmation, Rachel blogs at Grasping For Objectivity In My Subjective Life and also heads up the 5 Minutes For Parenting feature A Dose of Humor here on Fridays.