By Megan
Bean danced all weekend in her very first dance recital, times two — my first-born, tall and proud young bone and muscle beside me but still so fluffy-tiny against the backdrop of the cavernous high school stage. I watched her performances breath-held-chest-puffed, my heart beating out cartoon flowers and stars, my eyes filled with happy, mushy, sparkly Mama tears. Every good and perfect gift leaping and spinning away, right there on two sturdy mini-me legs.
I see my daughter, her bright face, her long, lean limbs, her energy and spark, her flair for the dramatic, and I imagine her years from now, having replaced polka dots and bows with pink velvet and sequins, graceful and elegant, each tilt of her head, every curve of her a river of grace and talent, and the crowd going wild. Yet that is only my dream, was once for me but now in the darkness of the audience it draws the promising breath of my daughter's youth, coughs prettily and comes to life again – wants to wrap itself around this girl so much prettier, so much more confident than her mother was.
And so begins the fragile pas de deux, not between mother and daughter, but between a mother's big little-girl dreams and her budding grown-up wisdom. Encourage but not push, teach discipline and determination without taking over, support passion without trampling excitement – these delicate moves choreographed perfectly make the dance of a mother whose children can explore life freely, fail resiliently and pursue their natural talents with joy.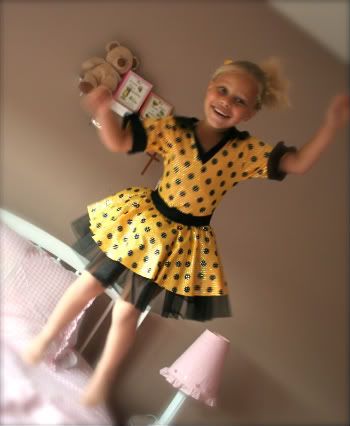 Megan also blogs at FriedOkra.