By Megan
The weather forecast for the next week in Chicago gets better every day. By Thursday we'll hit the 70s with plenty of sunshine.
I've got my Brookfield Zoo membership package right here on the desk in front of me.
I've got fresh fruit, sandwich makings, juice boxes and two unopened packages of Girl Scout cookies.
I've got a full tank of gas, an old blanket, a sand pail and shovels, a couple of folding chairs and an umbrella stroller in the back of the 4Runner.
I've got tunes on my iPhone, sunglasses and keys on the dryer, flip flops parked by the back door, rolled-up jeans and our favorite t-shirts clean.
I've got two kids with upturned eyes and laughing, crinkle-nosed grins that make me want to spin around 'til I'm dizzy and throw my sun hat in the air.
I've got these days — these crisp, pure, simple days lined up side by side like fresh white sheets on a clothesline — just waiting for me to unfold them.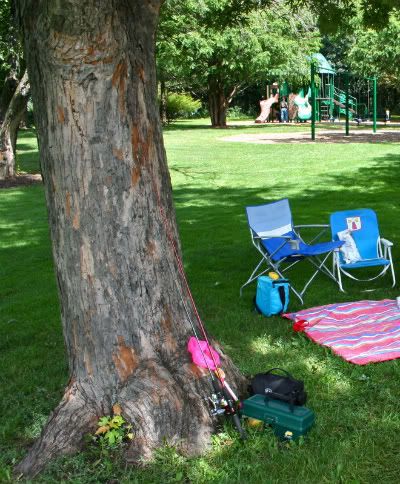 Happy Spring Break y'all. I'm outta here!