5 Minutes for Parenting's weekly column, A Dose of Humor, is here to remind you to take your humor pill regularly as the best medicine to treat the side effects of parenting! It features a different blogger every week and is hosted by Rachel at Grasping for Objectivity in My Subjective Life.
Hi! It's Rachel here. I have been thinking for a few weeks about what to bring you in honor of Valentine's Day. And the thing is, although I am an extremely sentimental person and LOVE for huge deals to be made of birthdays and anniversaries, Valentines Day has lost most of the romantic mystique that it held in my pre-teen and teenage years. Mainly because if you want to celebrate the day, good luck getting a table at any remotely nice restaurant, and even if you have reservations, you will be waiting, packed like sardines, ever so romantically for HOURS in the lobby.

All that to say, today's post is completely unrelated to Valentines, except for the fact that, like Valentines, is about something that loses it's glory and mystique as we grow up into all-knowing, fuddy-duddy adults.

A Princess Reality Check
So now that I have a daughter old enough to be interested in princesses and fairy tales, I'm getting reacquainted with all of the Disney Princesses. It's so interesting looking at them through the cynical eyes of an adult for the first time, rather than the dreamy "I-want-to-grow-up-and-be-a-Princess-too-and-I-hear-there's-a-Prince-in-England-about-my-age-I-wonder-how-I-can-go-about-meeting-him?" eyes that I had last time I was watching "The Little Mermaid" and "Cinderella".
I mean, Disney makes being a Princess look wonderful and charming, with the perfect hair, eyes, dresses, jewelry, elbow-high-gloves, glass slippers, and of course the Perfectly Perfect Prince.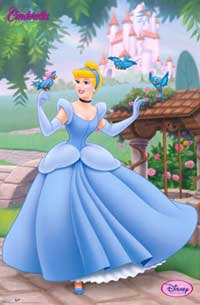 You don't find out until much later in life that in reality, a Princess' life is really much more like this: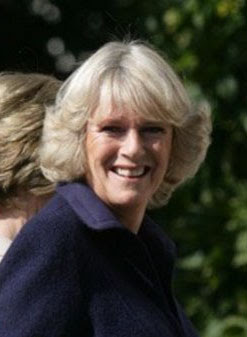 Okay, okay. I know she is a Duchess, not a Princess, but it's the closest thing there is. At any rate, it doesn't look nearly as glamorous now that I'm an adult and know that being royalty means being chased around by Paparazzi non-stop, having horrible teeth, having to make it "look" like you spend all of your time doing charity, and your every move being gossiped about by the whole world.
However, to continue the completely-not-grounded-in-reality fairy-tale dream for every little girl, Disney has made sure to make it clear that anyone can be a Princess – anyone can have the perfect life.
Whether you're a redhead with no legs,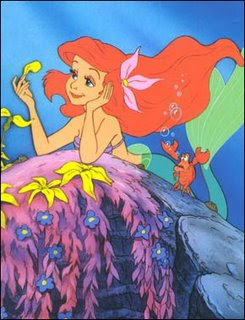 the typical brown haired, brown eyed girl,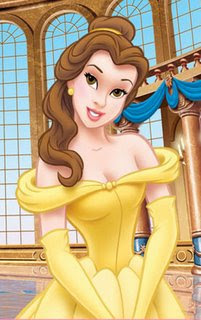 discriminated against at airports,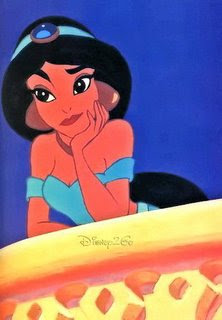 an Indian,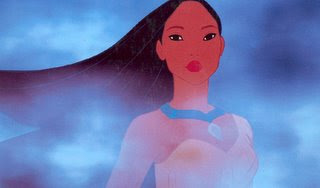 or EVEN if you still fix your hair just like you did in the 1950's.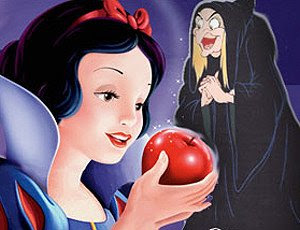 But I noticed one thing in particular about one of the Princesses that proved that even Princesses aren't always happy with their natural appearance: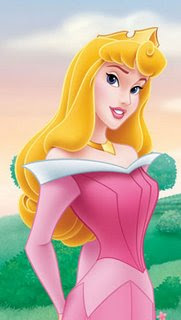 Did you see that? Yup, Sleeping Beauty, or Aurora, has dark brown eyebrows. That Princess-Blond hair? TOTALLY out of a bottle.
And I bet those eyes are violet-tinted contact lenses, too.
Not that I'm bitter or anything.
This post was originally published on January 23, 2009 at Grasping for Objectivity in my Subjective Life.
If you would like to be considered for A Dose of Humor, email Rachel for more details at DoseOfHumor (at) gmail (dot) com.